A full range of incomparable water activities are just minutes away. These include snorkeling, board and body surfing, windsurfing, river and ocean kayaking, scuba diving, ocean tours, or just plain swimming. If a dry day appeals to you, a hike on the Kalalau Trail, along the Na Pali Coast reveals unparalleled vistas of ocean, mountains, waterfalls, and sheer cliffs that will stay with you forever.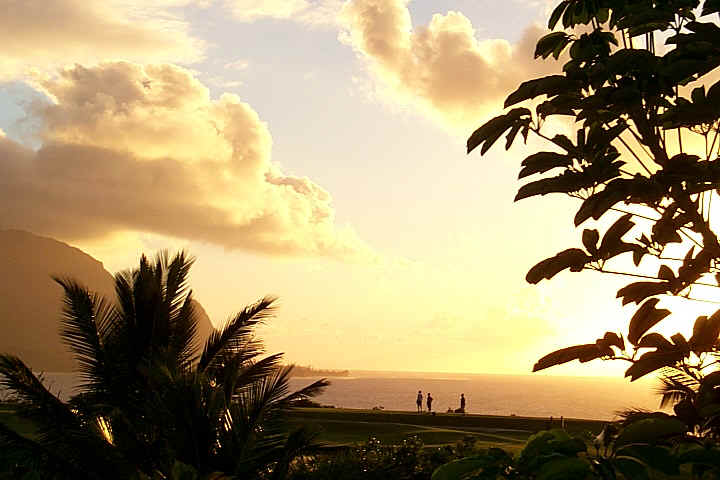 Breathtaking sunsets such as this, and soft tradewind breezes abound from everywhere at the Priceville resort on Kauai's North Shore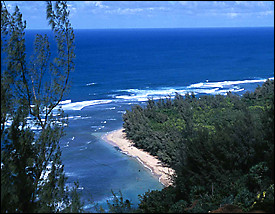 A view of beauitful Ke'e beach from the Kalalau Trail at the beginning of the Na Pali coast
And if golf is your game, Princeville is the home of two world-class golf courses; the Maikai course and the Prince course, ranked # 1 in Hawaii by Golf Magazine. Both courses offer discounts to guests staying at the Princeville Resort

Kauai is an island of unequaled beauty and discovery. No matter how often you return, and you will return, you will continue to uncover her hidden secrets of secluded beaches, multi-level waterfalls and soul pleasing vistas.

You will discover that you had not chosen Kauai, Kauai had chosen you!

About your Hulaholiday Hosts, Karl, Rachel & Regan Forer....
My wife, Rachel, and I first visited Kauai in the early eighties and just got hooked. We dreamed that one day we might be able to make Kauai our permanent home, and we were fortunate to actually make this happen in January of 2006. We bought Sandpiper 234 in October of 2002 as a vacation rental (studio, 2 bdrm 2 bath, 3 bdrm 3 bath), and in 2004-5, spent over six months completing a total renovation. It was a lot of work but the end result was extremely satisfying. We bought Puamana in August of 2010, and after a more modest renovation, placed it on line as a 3 bedroom 2 bath townhouse vacation rental. It was at that time my daughter, Regan, came on board to assist with property management.
Regan and I keep busy managing both properties, when we're all not dancing, playing softball, Pickleball, or at the beach. One of the advantages of living here on Kauai and offering vacation properties for rent is that any issues with units that may arise are addressed immediately and decisively through direct communication between the guest and either me or my daughter. There is no go-between management company in the loop to delay any action that may be required. It's a win-win for everyone.
Mahalo for visiting our web site and if you have any questions, click here to send us an email, or use the request form at this site or call us at home 808-245-4830 or cell (me) 808-651-0503, (Regan) 323-842-0315.
Your hosts,
Karl, Rachel & Regan Forer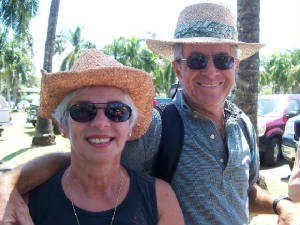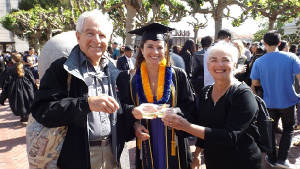 Kauai Ocean Safety & Local Information
North Shore (Princeville) Beaches
Car Rental Web Sites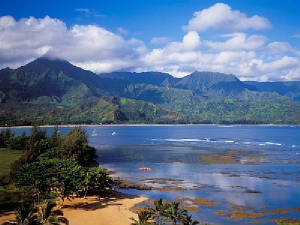 View of Beautiful Hanalai Bay from Hideaways Beach in Princeville
View/Select Weather Information